Covid-19 News from Xenon Bulbs Team
27/03/2020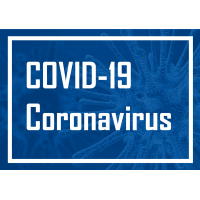 To our valued customers,
Following the Government Advice, Xenon Bulbs will be running on reduced hours which will allow us to fulfil our mail order services and fitting essential bulbs to your car within this time. Our priority is to protect our colleagues and customers and to play our part in helping to reduce the further spread of the COVID-19 virus.
We would like to thank all colleagues and customers for their dedication and commitment over the last few weeks as we have endeavoured to safeguard the health and wellbeing of all throughout this unprecedented period.
We recognise the importance of keeping our NHS colleagues and essential users safely on the roads. If you need your cars bulb's changing and cannot call us within our opening times of 2pm to 4pm Mon to Fri then please email info@xenonbulbs.co.uk.
Although our operating hours will be limited, you can still visit our website or social media pages to communicate with us which will be the safest way.
Over the coming weeks, we will continue to keep you updated through our website news pages and social media. Please remember the 2 metre rule if having to visit our premises to safeguard yourself and staff.
We hope it will not be too long until we can welcome you back and continue to provide our usual customer experience.
To all our local communities, customers and staff; please stay safe and positive, follow all recommended government guidelines and we look forward to seeing you again soon.
Xenon Bulbs Team